ABOUT US
Raunds Embroidery and Workwear & Logos are a family run business who pride ourselves on offering a professional, yet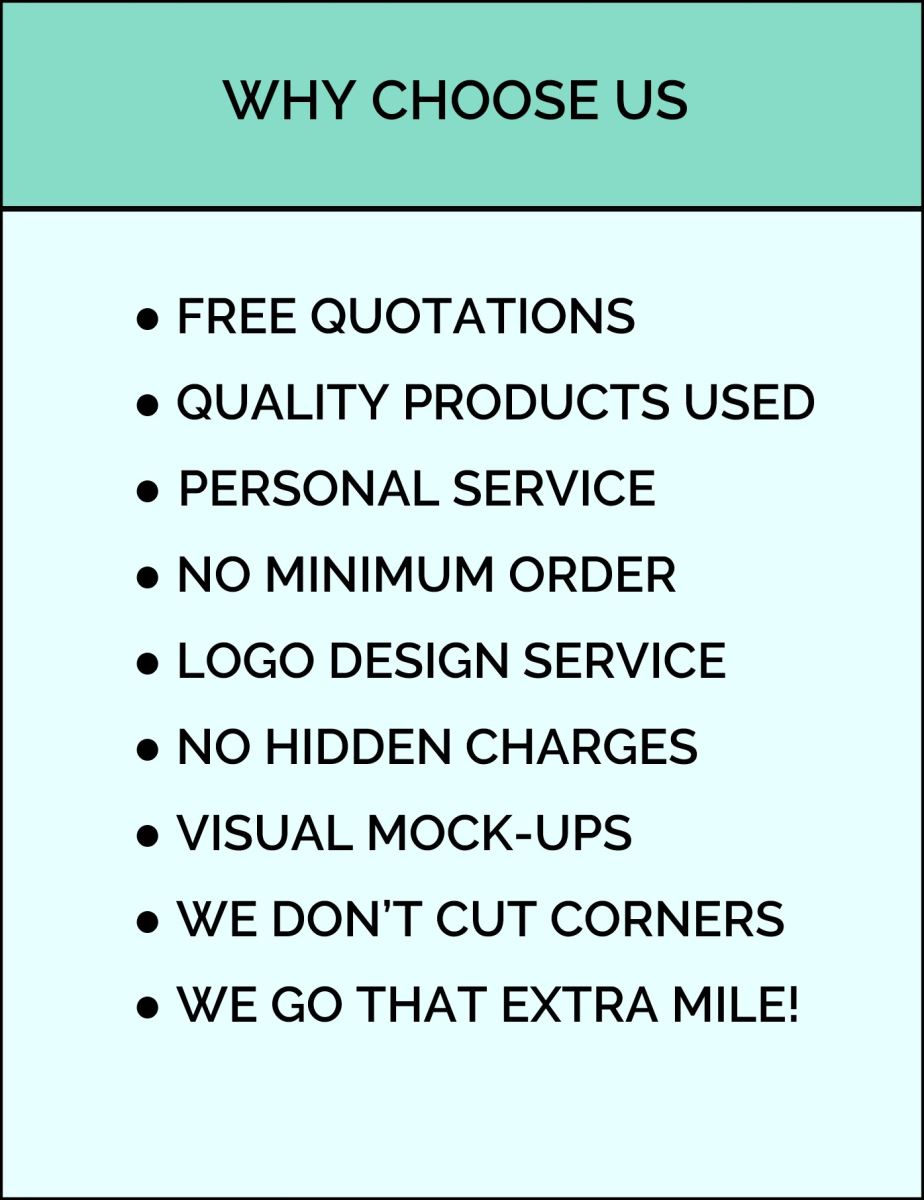 personal service to all businesses, teams or individuals looking for clothing with logos or bespoke designs. We have built up an enviable reputation where our glowing customer reviews speak for themselves.
We run industrial standard Tajima embroidery machines, coupled with the very best in threads and stabilisers.  We don't believe in cutting corners to save a penny or two.  We use the very best in embroidery software with industry leading Wilcom.  We use  the very best logo digitisers to get your logo looking 100%.
HOW WE WORK
Your image is our top priority.  We like to work with our customers on a personal level rather than just have an e-commerce shop which often leads to confusion and not always the best product for the customers needs. With this in mind we will contact you upon receipt of a quotation  or contact request to discuss your requirements in more detail.  We will provide you with a written quotation or invoice once we have your instructions.
If client's have their own logo already designed we can arrange to have that digitised for embroidery use.  If there is no logo or design already in place we can arrange to have one designed to your specifications and this can then be digitised.  Depending on the size of the order we generally charge the client a one time art-work fee to have a logo designed and digitised.  The use of that image is then available for use by that client freely with no further charges.
Once we have the customer's order confirmed and paid for we will then send the logo to the digitiser to be converted into embroidery format and stitches.  Once that is back we will provide you with a digital visual mock-up for your approval.  At this point you can request changes to the design or colours.  Once any changes have been approved we will then test sew the logo and show you again how this looks sewn and ask for your approval.  Once approval has been given we will then go ahead and embroider the order for real.  Once finished we will photograph and send the customer an email with a photo of the finished article and then arrange delivery (or collection if applicable).
We offer a wide range of services as below:-
Embroidered Workwear, Teamwear, Promotional Clothing

Embroidered Bespoke Promotional Clothing

Printing for Promotional, Teamwear and Workwear

Promotional Products ie mugs, pens, magnets etc.